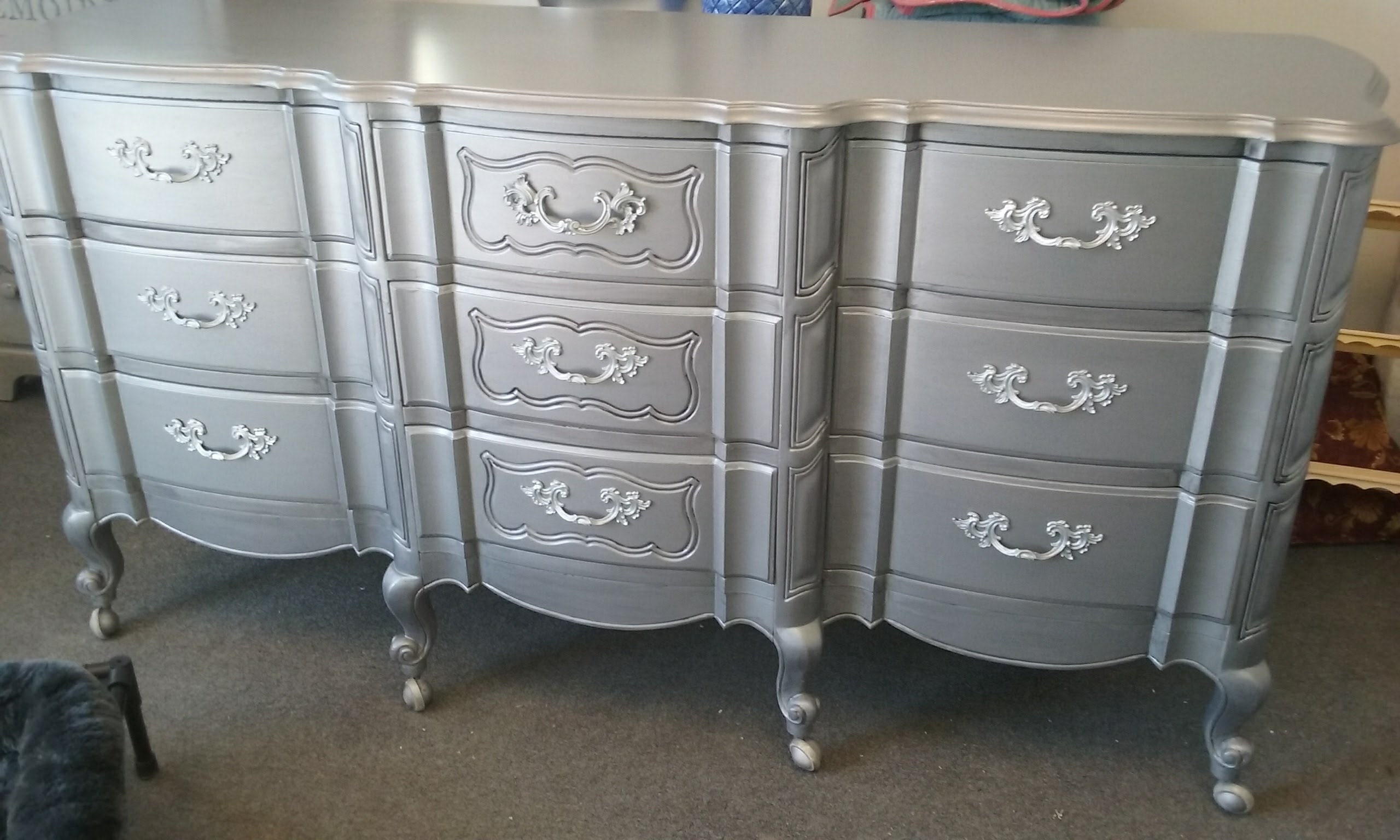 A customer purchased a french provincial bedroom for her daughter on a craigslist type site. It was a beautiful set, good quality and she got a great price.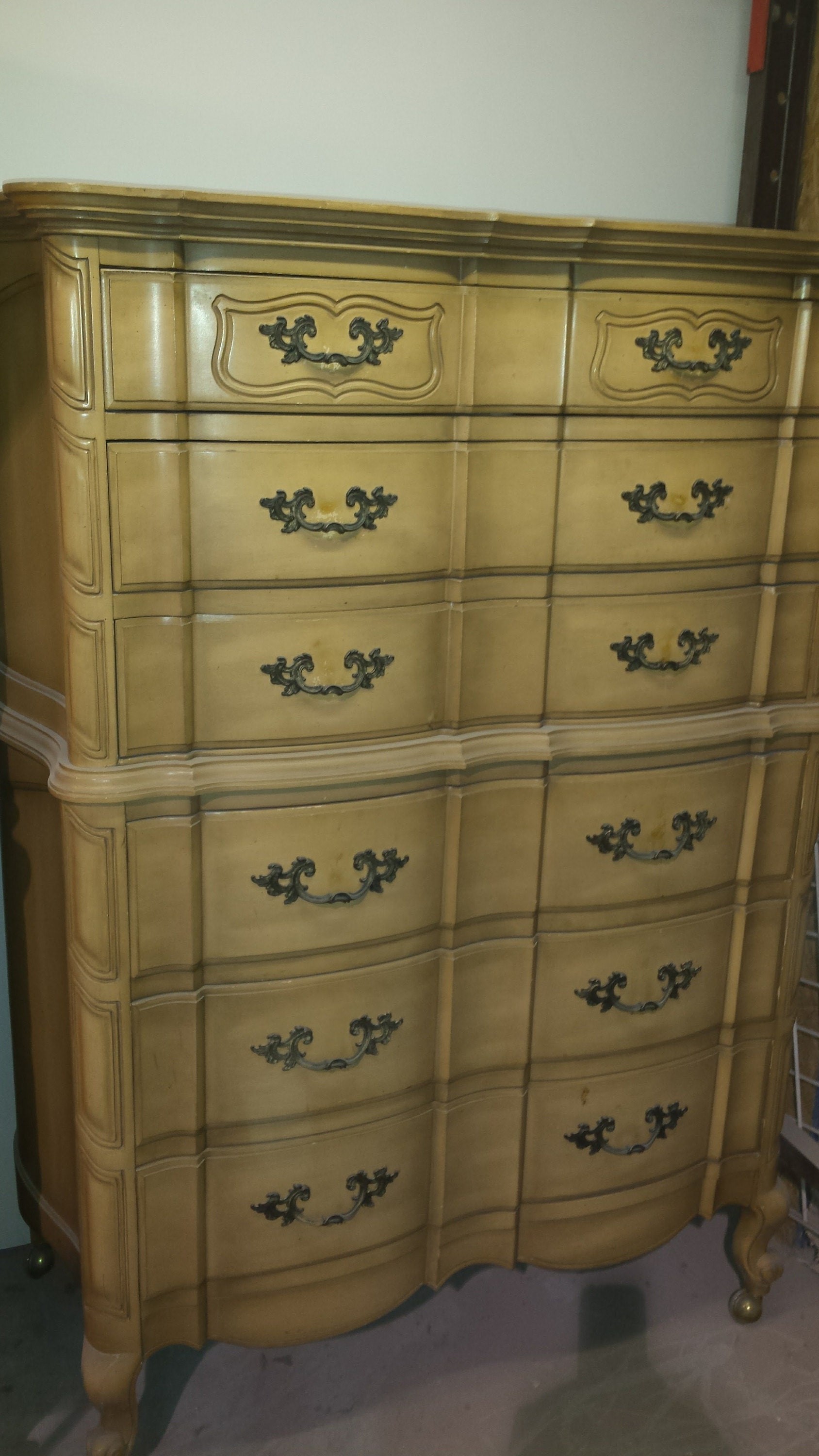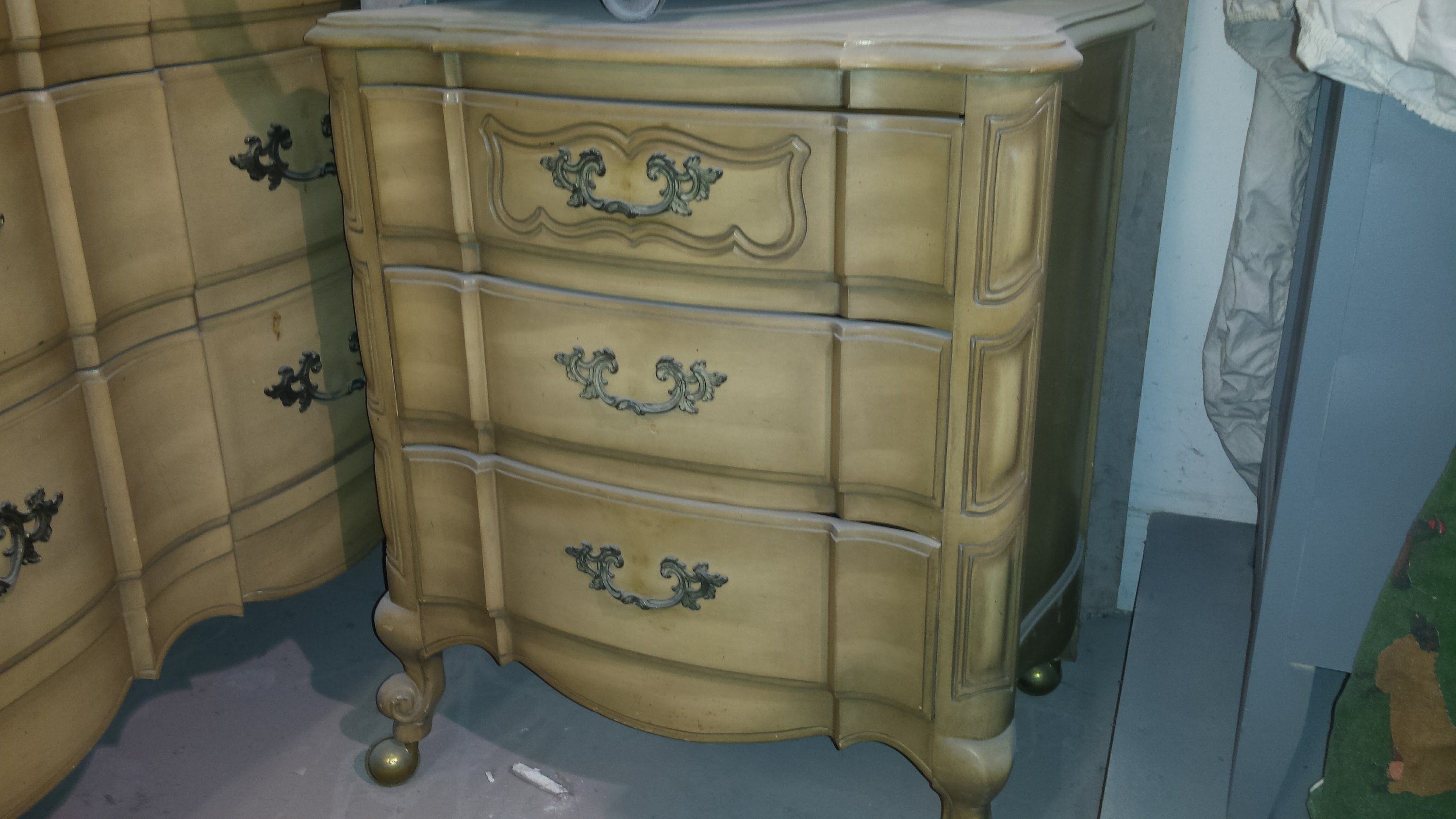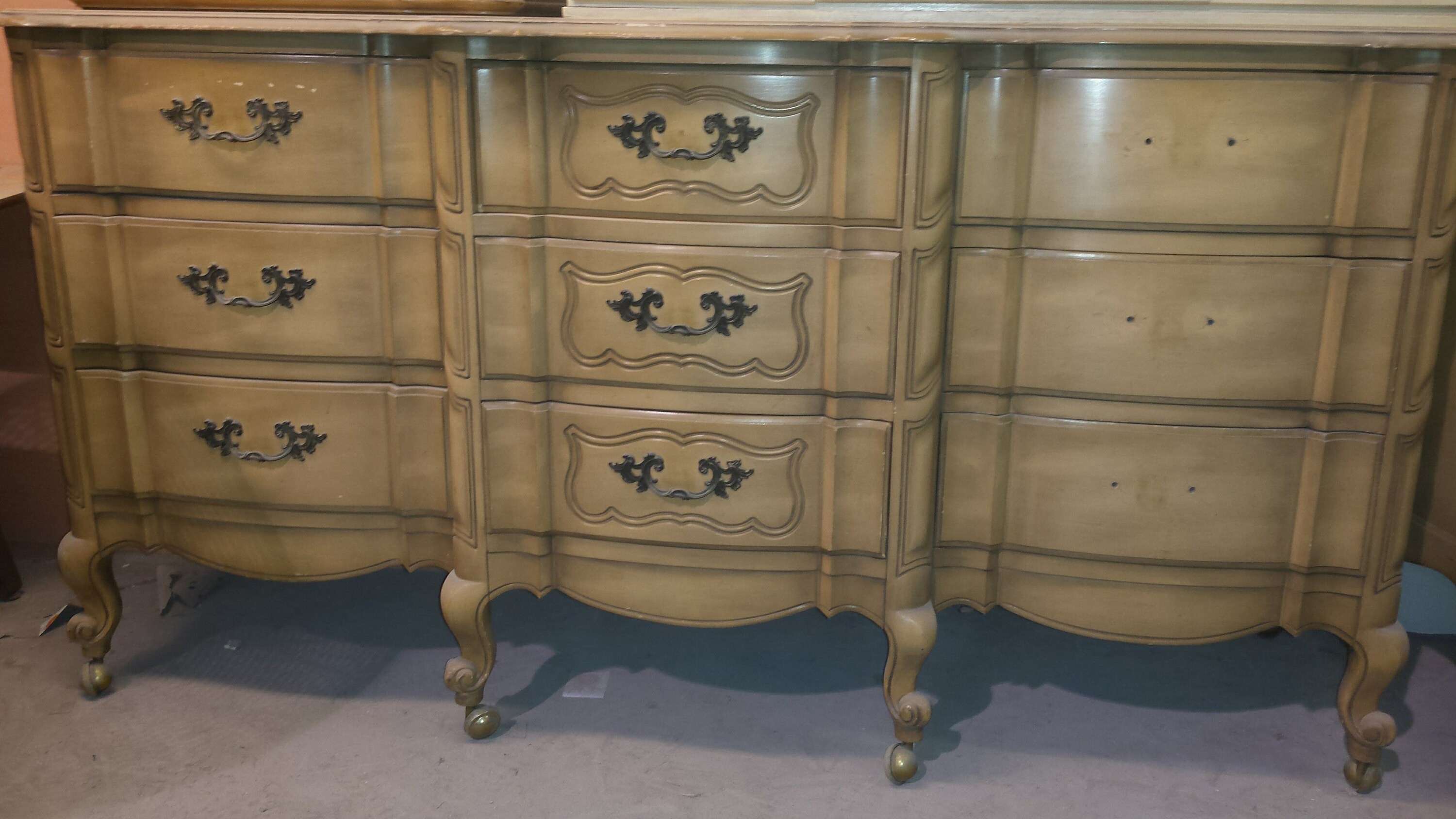 She originally talked about a metallic finish and showed me pictures but the metallic paint is pricey and they had a budget. If you paint furniture for a living, you know the metallic paint can be 2 to 3 times more expensive then regular paint and you also have to first paint the furniture with a latex matching undercoat and then paint metallic. 
They picked an aged "cloudy" layered finish instead of metallic because of cost. 
I started doing that finish.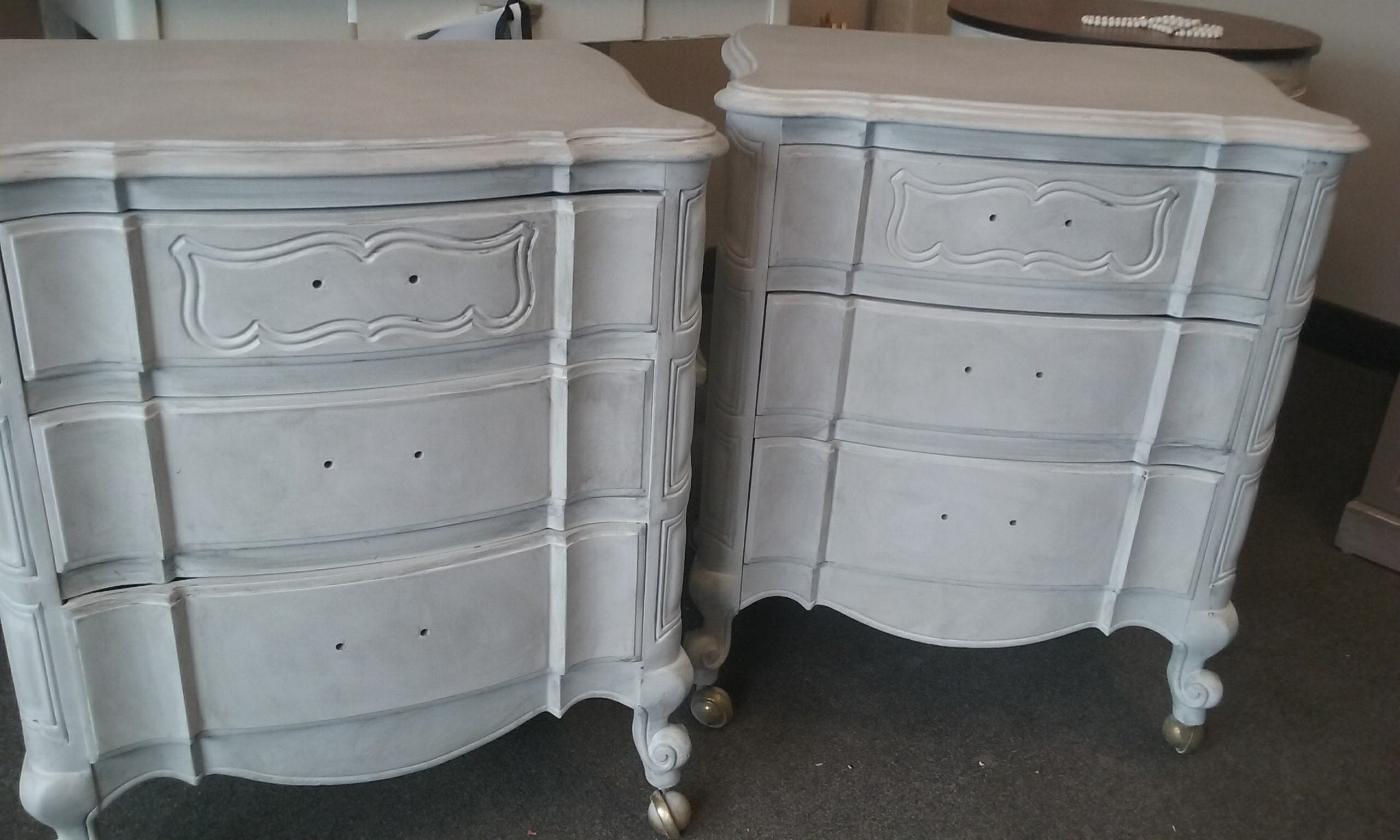 I had just started the first layer of shading. First I sanded, primed, painted a base color. I then made a glaze out of a medium gray and started to layer. I needed to do 2 more shades of gray to go darker. They wanted pictures. I was reluctant to do that because I was only halfway towards the shaded finish. They said this was too light and they had decided their heart was set on metallic. 
This was the glaze I used. You can mix any color with it and make your own glaze.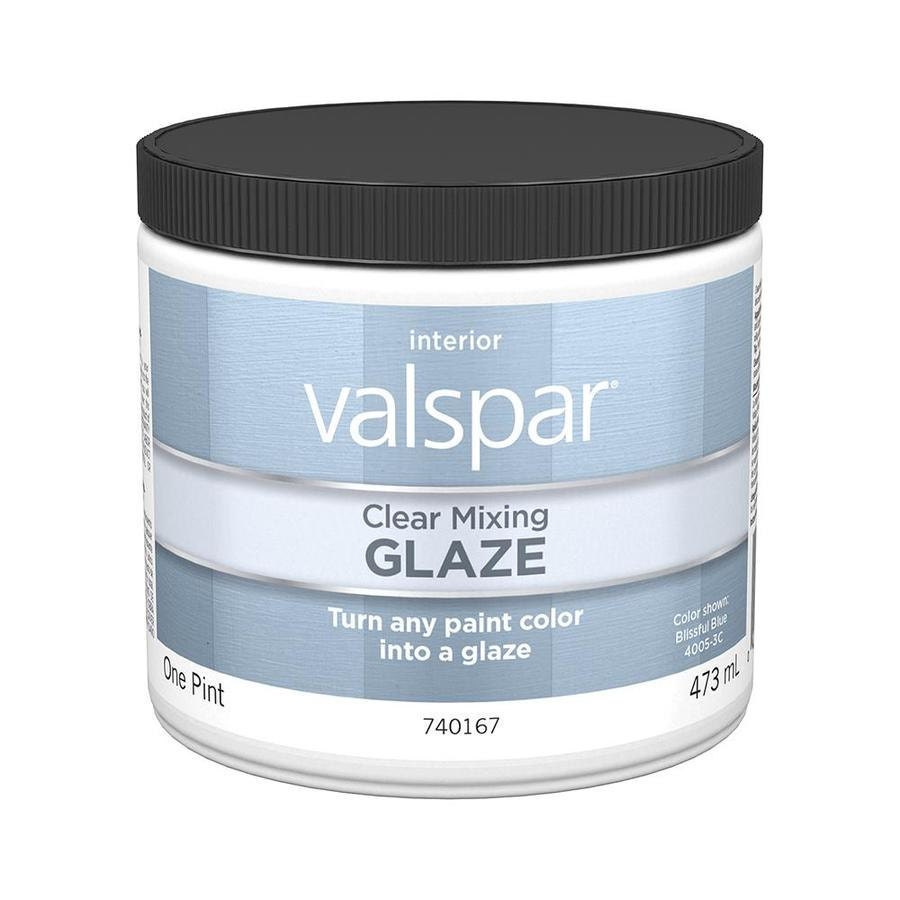 As a painter, when people ask for pictures, it is hard. I understand they are excited and anxious but the pictures more ofter than not, do not "read" correctly. My camera is 15 mega pixels. But, I do not know how their device reads my picture. Also, depending on the lighting in the warehouse, time of day, if I have help to move the piece to a different area so the lighting is better, that is all taken into account.  But, most, if not all, customers really want to see some type of picture sooner rather than later. It almost always causes a problem. Color does not look correct, why does it look like that. It is tough for me because I understand their excitement and them wanting to see progress. 
So, I had to start over. Take off the shading and pick up metallic paint and start again with still the same deadline.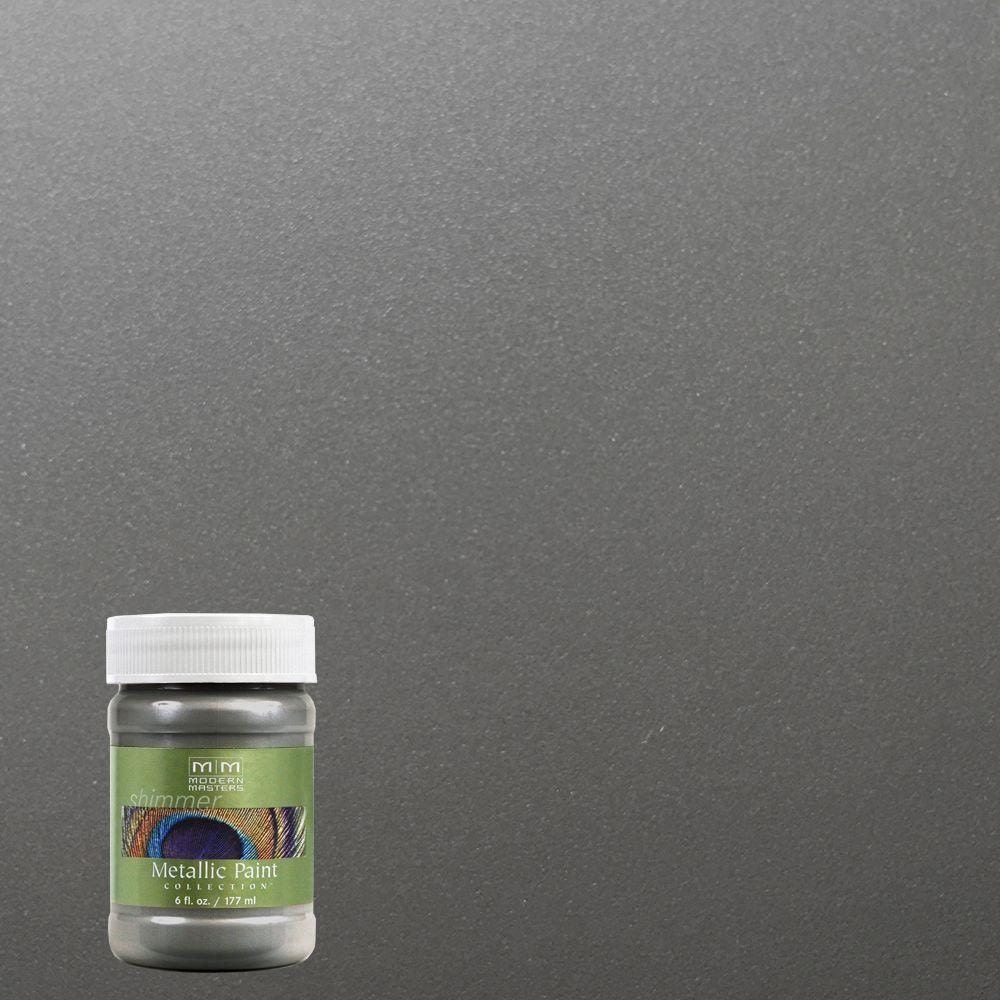 I ordered the modern masters paint through benjamin moore. I normally buy a different brand online that is good quality and meant for architecture, wood, furniture. The modern masters worked quite well. I had to give it 2 coats. It was modern masters pewter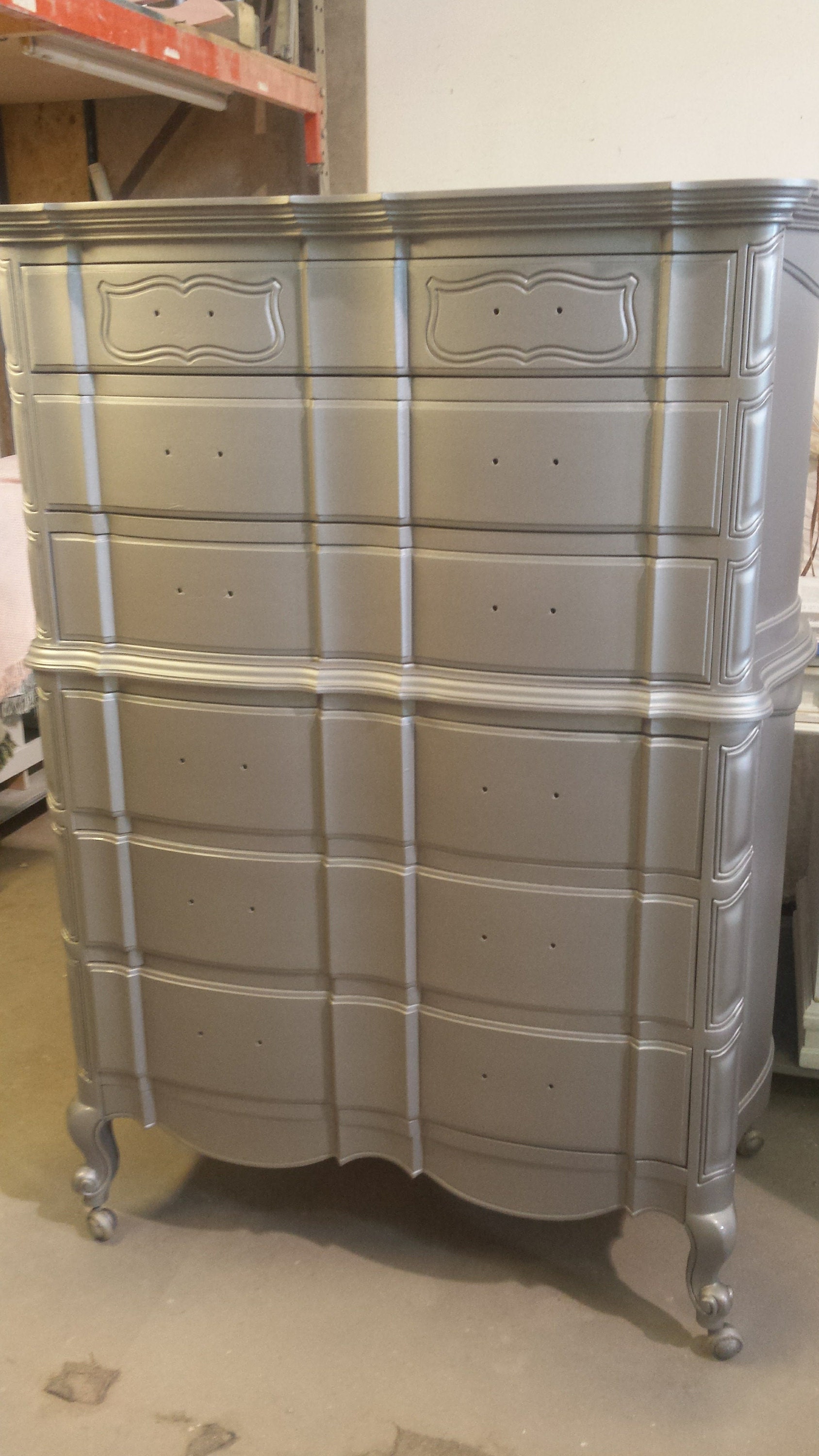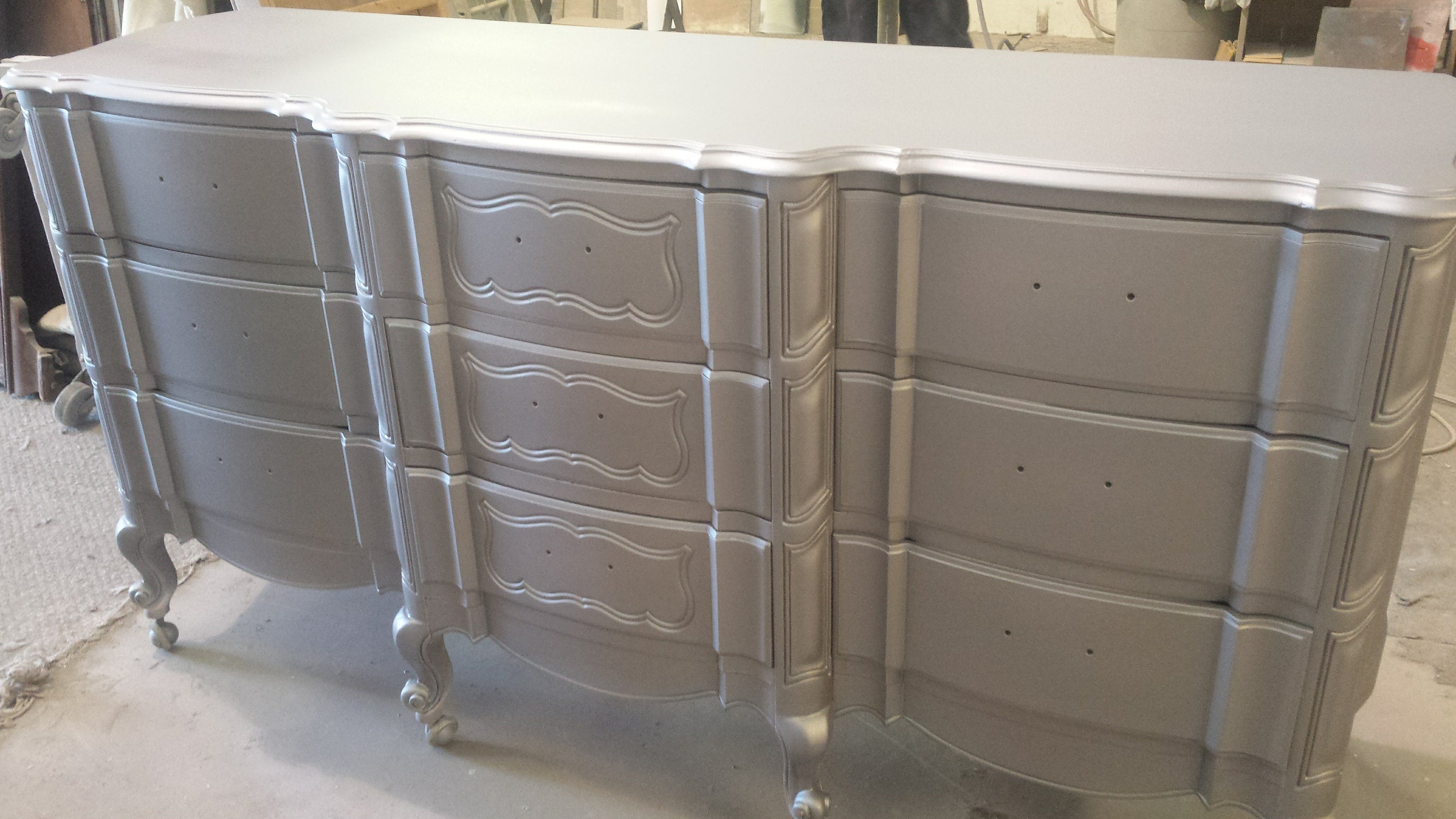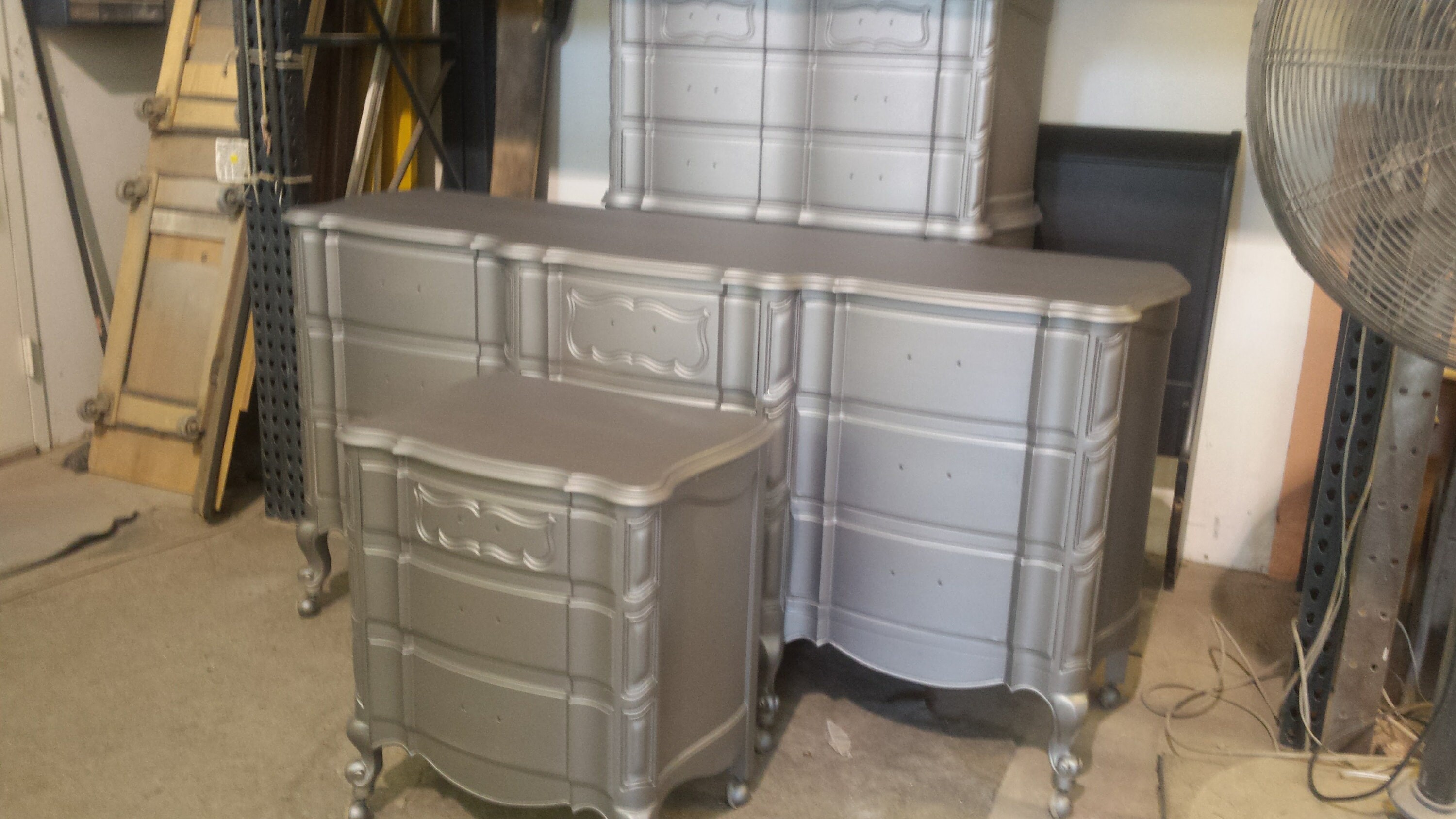 The customer wanted a "tarnished" look to the bedroom. I bought a few more of the Valspar glaze and mixed it with black for a very transparent black top coat that I rubbed in by hand. Then I polyurethaned the entire set. The handles are painted a regular silver. 
The finished product was beautiful but it was difficult.