We had a beautiful old dining room table. It had a butterfly leaf or pop up leaf. A butterfly leaf is when you pull apart the table and the leaf is hidden underneath and pops  up on a spring.  We had a customer who wanted it to use it as a display in a commercial store for the holidays. We painted it a pale gray and heavily distressed the top and painted the bottom a dark gray.  4 months later it was returned to us, as it was understood, that it was just there for display purposes. 
We then had a customer visit our warehouse who wanted a table for their beach house. They loved this table but wanted a wood stained top. We normally do not strip but said we would try it and if it does not work, we will paint it to look like wood. She was aggreeable. We used a product called citristrip. This did not have smell but it does require a few times doing it and then lots of detail sanding. We had a good finish with this product, but I am not sure if I would do it again. This had lots of detail on the apron part of the table top, which made it very had to strip off the paint, we then decided to paint the apron.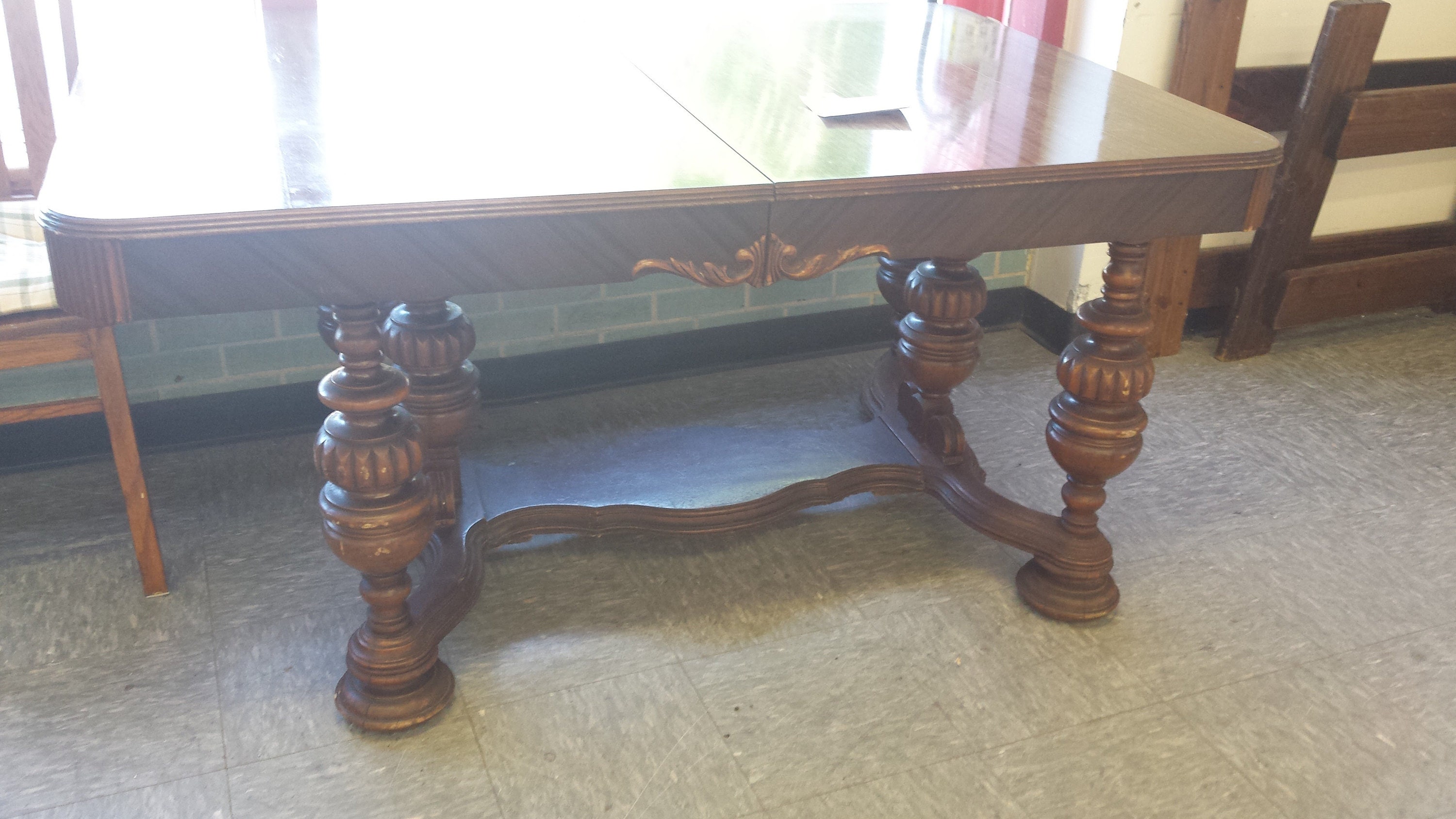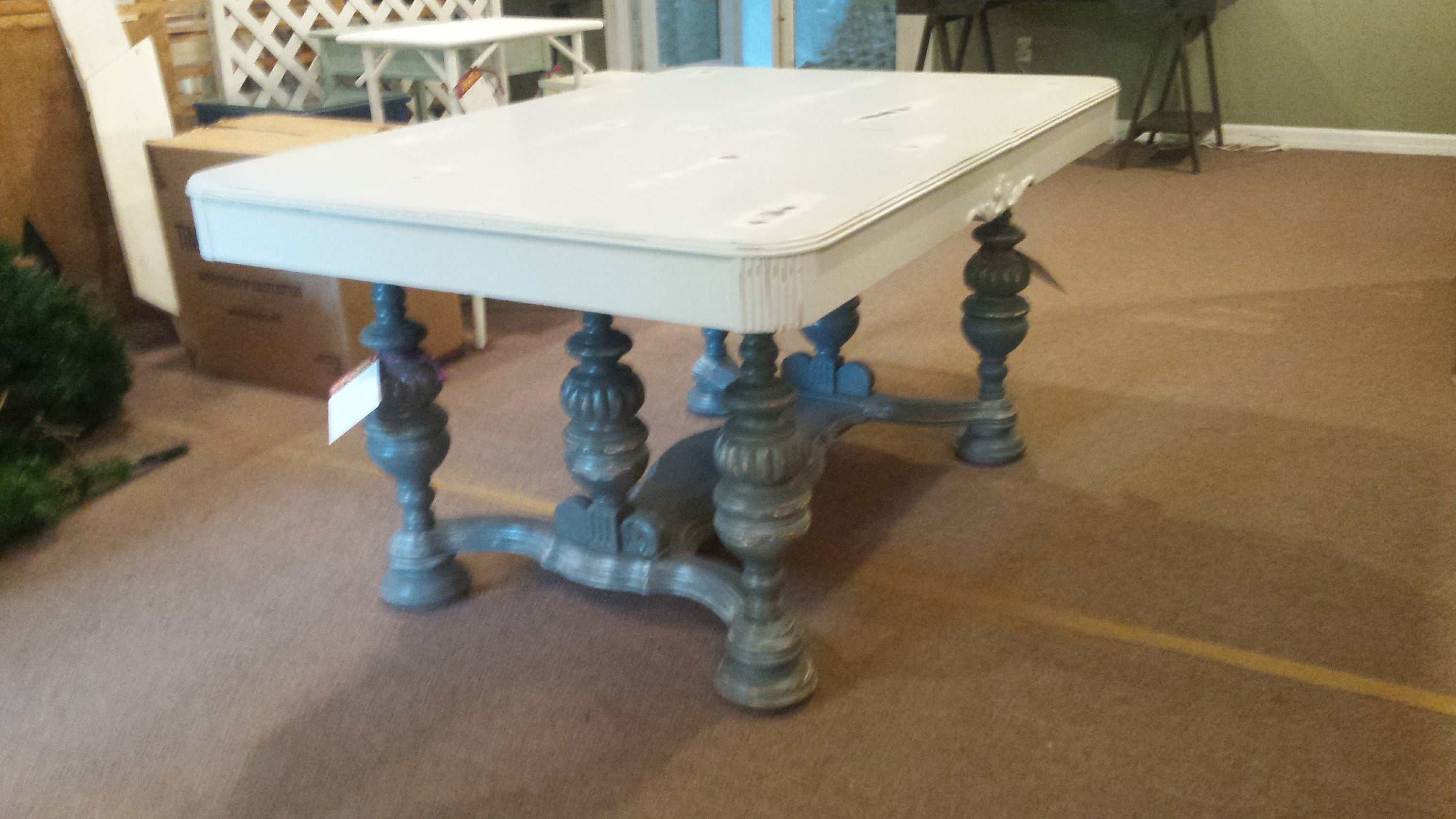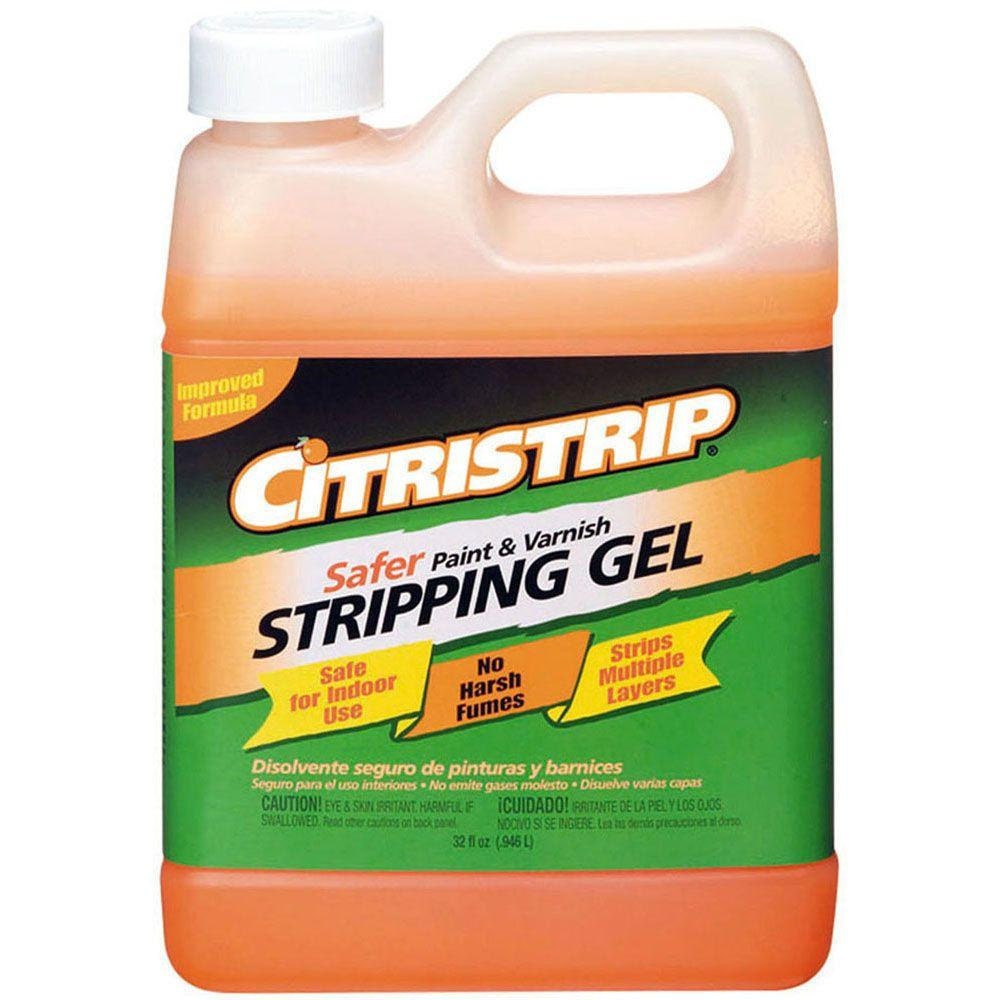 We then conditioned the wood on the table top and used General Finishes Java gel stain. This is a great product. I have used it many times and never had a problem. I purchased it online.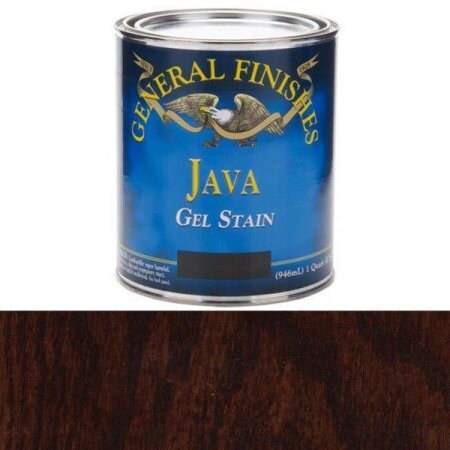 So now the table is stained on top and the bottom is a creamy white. Perfect for a beach house.